Custom Orthotics & Specialty Footwear
In Bloomer, Eau Claire, and Northwest Wisconsin
Custom orthotics will help get you back on your feet and allow you to lead an active lifestyle. Custom orthotics can effectively treat foot and ankle problems including plantar fasciitis, general heel pain, ball-of-foot pain, arch pain, chronic ankle pain as well as pressure reduction for the diabetic foot. They are clinically proven to decrease or eliminate pain while improving function.
Our specialty footwear comes in very hard-to-find sizes. We are also able to modify the footwear to fit even the most challenging foot deformity. Paired with the custom foot orthotic or ankle foot orthotic, custom footwear can provide the wearer with the utmost support resulting in significant pain reduction. In addition to Bloomer and Eau Claire, we proudly serve the communities of Chippewa Falls, Barron, Hayward, Ladysmith, Rice Lake, in Northwestern Wisconsin. Contact us today to learn more!
Testimonials
With Dr. Schumaker's prescription, Bob crafted beautiful orthotics for both my feet. He is patient, kind, and always works on the orthotics quickly and efficiently. If you need specialty orthotics, My Foot Rx is the only place to go!
— Mary
This man has helped me a great many times. I was using heavy boots braces on my foot and was very hard to get into shoes that would fit. He has made my walking very much easier and was a great help to me.
— Dean Swanson
Thank you for the very good and quality service you have provided for me. This is the first time in two years I haven't had an ongoing foot problem. You always took the extra effort to make sure everything was done properly. I would not be doing nearly as well without your help. Thanks!
— Bruce Krogstad
Bob, I want to say thank you!! I love my new inserts and shoes!! My feet feel amazing!! Thanks
— Carol D.
My Foot Rx is your Pedorthic Foot Pain Solution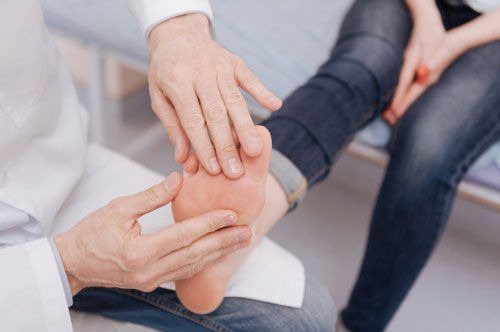 My Foot Rx is the leader in pedorthic services in Western Wisconsin. Whether you are looking for relief from general foot pain or were referred to us by your physician for specific a device, we are committed to exceeding your expectations. We will fabricate and fit you with a quality foot orthotic, ankle foot brace, or diabetic shoe. We also provide onsite shoe modifications. Contact us today to learn more!
Contact us
Latest Facebook Post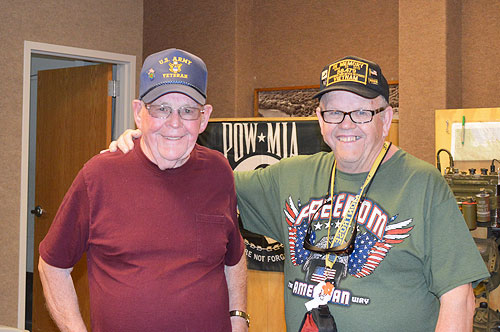 Veterans Shoe Benefits
Many veterans are eligible for therapeutic shoes and custom foot orthotics through the Veterans Administration. If a vet has a VA physical each year, their feet should be evaluated. If the Veteran has any foot deformities, calluses, or a history of diabetes the VA provider can write them a prescription for therapeutic shoes and custom foot orthotics. If their feet are evaluated by a private doctor, a prescription can be created by the doctor and taken to the VA clinic provider. The VA provider will then create orders for the VA prosthetics team. Please remember to tell the VA that you want your prescription filled at My Foot Rx. Please call with your questions.